Working With Us
Enjoy competitive compensation, outstanding benefits, and a supportive culture! We are always looking for fun, motivated, and all-around great people to join our team. We want to ensure you are a great fit with your future coworkers and within our culture. Below you will find details on our benefits, recognition and continuous improvement programs, and a list of our departments that will help you decide if you fit in with Glencoe culture.
---
Benefits – Perks for our People

We offer a wide range of benefit programs to encourage a healthy and well-balanced lifestyle for all our employees.
---
We Care About
Your Health and Wellness

At The Glencoe Club and The Glencoe Golf & Country Club, promoting both healthy living and wellness is a priority. Our benefit program supports this by offering permanent full-time employees, those working a minimum of thirty hours per week, the following benefits:
Health & Dental
Disability
Life Insurance
Employee Family Assistance Program
Personal Days
Healthy and Nutritious Employee Meals
Employee Fitness and Health Programs. i.e., Friday employee yoga class.
---
Your Family and Finances
At The Glencoe Club and The Glencoe Golf & Country Club, we promote financial wellbeing for our employees by offering permanent full-time employees, those working a minimum of thirty hours per week:
RRSP Plan above matching
Financial learning opportunities
---
Your Working Environment
Our part time and seasonal employees receive perks when working at The Glencoe Club or The Glencoe Golf & Country Club:
Frank Ziebarth Memorial Scholarships – The Glencoe Golf and Country Club offers $500 scholarships to seasonal golf course employees in their second full season. Employees who are attending high school or post-secondary institutions can apply.
Employee Meals – Full-time, part-time, seasonal employees that work a five-hour shift or more, receive a meal in our Employee staff room.
Golfing Privileges – Both downtown and golf employees can play the course with other employees. It's a great opportunity to try out the beautiful course and interact with your peers.
Free Employee Parking – We offer free on-site parking both at The Glencoe Club & The Glencoe Golf & Country Club.
Access to Employee Fitness and Health Programs.
Learning Opportunities – We encourage our employees to continue to learn and improve themselves both personally and professionally.
Recognition Programs – We offer numerous recognition programs that allow employees to recognize each other on a daily basis and yearly through our Annual Employee Award Night.
---
Your Learning and Development
We know people who continually strive for personal and professional improvement make for excellent employees and we want to help you! Let us help you achieve your goals. We provide you with:
Onboarding to get you comfortable with your work environment
Job training so you can function confidently at your job
General wellness courses and programs to help you get the most out of life
Development courses to challenge you to be the best that you can be
In addition to job specific training, we offer our employees the following learning opportunities:
Glencoe Rookie Camp
Lunch and Learn sessions

Personal Defence

First Aid, CPR and AED
Fire Extinguisher Training
And much more…
---
Recognition
We have many employees that have been here for years, many going 10, 25, 30 years! We love recognizing our staff and showing our dedication to them.
To show a little extra appreciation for fellow staff members or yourself, you are welcome to purchase an Employee Appreciation Card at the Sports Office. The card costs $1.50 and can be redeemed in Café 29 for your choice of coffee or tea (herbal tea, latte, mocha, cappuccino, hot chocolate, espresso, chai, matcha OR any in-house baked goodie (cookie, Good Choice cookie, cinnamon roll, bagel, croissant, scone, danish, rice krispie, puffed wheat, muffin, banana bread slice, or gluten-free Rice Krispie square).
At the Glencoe, we believe that if we focus on what we are doing well, it will keep happening and we have a number of recognition programs to support this. Giving recognition is not just left for the supervisor; we empower each and every person to participate so that we can all be a part of building a great culture, one thoughtful appreciation at a time.
We offer numerous recognition programs that include, Shoutout Cards, Contribute Awards, and an annual Employee Awards Night. We have a recognition committee that is always working on new ideas.
Our Shoutout Card program is a peer-to-peer recognition program. These are our daily recognitions!
Contribute Awards are for those "WOW" moments that stand out from our employees.
We recognize employees yearly with many different awards. Service Awards and Awards of Excellence are given to those employees that have exemplified extraordinary service. We also recognize all our long term tenure employees with awards for 5, 10, 15, 20, 25, 30, 35 years.
---
What Our Employees Say
Although we could go on and on about how great it is to be employed with us, we thought you might prefer to hear it straight from the source. Our employees are our biggest advocates!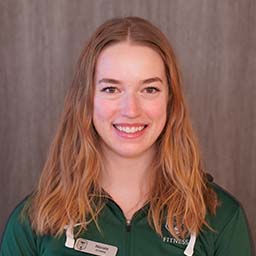 The Club is a place of constant improvement, growth and striving for excellence. At the same time, it is a place that is supportive and makes people feel capable.
~Nicole
The Glencoe Club is an inclusive, diverse, multicultural environment. Everyone is very nice. I take pride in providing exceptional service to Members and the team I work with.
~Pedro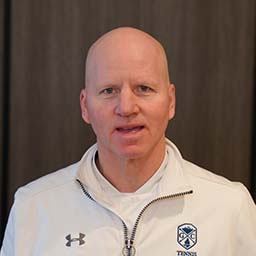 I like the way different departments work together to make Member experiences extra special. I love the great teamwork and caring group culture.
~Gene
The culture at the Club is strongly member oriented. I like the people and surroundings and the opportunity to perform the best work possible.
~Mark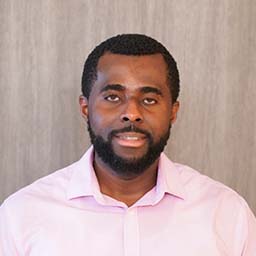 I like the club values and diversity. The best part is getting lunch every day and the awards night that is organized to honour employees.
~Franklin
I like the opportunities. There's lots of programs and activities for staff. I like being able to get involved around the Club and work with different departments.
~Jennifer
I take pride in providing exceptional service to Members and staff. The Club is an inclusive, diverse, multicultural environment. Everyone is very nice.
~Pedro
They value you as an employee, they like you and want to know you and invest in you; you get to know the membership and you're not just a face.
---
Community
We like to have fun at the Glencoe. Check out some of the activities our employees have participated in order to stay connected, stay healthy and have fun.
Employee General Meetings
Annual Service Awards Night
Lunch & Learns
Staff Family and Friends Golf Tournament
Staff Family and Friends Bowling Pizza Party
Staff Family and Friends BBQ and outside activity day
Staff Yoga, Climbing, Skating, and Spin Class
Festive sweater and cookie decorating day
---
Departments – A Place for You
We have a wide range of departments at both The Glencoe Club and The Glencoe Golf & Country Club. Check them out here!
The Glencoe Club
Administration

Aquatics
Badminton
Bowling
Childminding/Preschool
Climbing
Curling
Creative Studio
Duty Managers
Fitness
Food & Beverage
Health & Safety
Housekeeping
HR
IT
Member Experience
Operations
Physiotherapy
Pro Shop
Shipping & Receiving
Skating
Squash
Tennis
Wellness
Youth & Teen
The Glencoe Golf & Country Club
Administration

Outdoor Services
Turfcare
Creative Studio
Food & Beverage
Golf Shop
Operations

Health & Safety

HR
IT